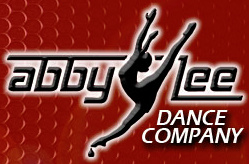 The Abby Lee Dance Company (abbreviated "ALDC") is a non-profit organization devoted to educating young dancers,[1] named after its founder, Abby Lee Miller. Some of its competition members (along with their mothers) are the focus of the television show Dance Moms.
Faculty, Dancers, Alumni and Staff
Elissa Berardi**
Alex Biery
Emily Burkhart**
Nina Cerniglia[2]
Selah Curran
Kylie Edwards[3]
Katie Genre
Maddie Genre
Sarah Hunt
Brooke Kosinski
Sammie Lenzi[4]
Kassidy Leon
Malena Maust
Natalie McKela[5]
Katherine Narasimhan**
Stephanie Pittman
Jillian Porter[6]
Hope Roberts
Liz Rohm**
Anastasia Rose[7]
Hannah Sherman
Keara Sweeney
Alison Taylor
Kennedy Trent
Ryleigh Vertes
Eve Vinkler
** Member has performed in at least one dance featured on Dance Moms.
http://abbyleedancecompany.com/category/illustrious-alumni/
Kirsten Bracken
Ira Cambric
John Michael Fiumara
Bethany Flora
Mandie Gardener
Asmeret Ghebremichael
Semhar Ghebremichael
Kristi Gracken
Katie Hackett
Lindsey Hensler
Jessica Ice
Olivia Ice
Ashley Kacvinsky
Sara Kosinski
Michelle Kovitch
Rachel Kreilin
Koree Kurkowski
Donna Lisk
Danee Litman
Miranda Maleski -- Twitter[10]; YouTube playlist
Brittany Markle
Allie Meixner
Erin Murphy
Mark Myars
Hollie O'Connor
Marissa Pampena
Michelle Pampena
Brittany Pent
Elena Porco
Fran Savolskis
Heather Snyder
Jennifer Snyder
Tammy Snyder
Amanda Stelutto
Jessica Swesey
Claire Taormina
Jennine Wedge[11]
Christine Ice - Buisness Manager
Melissa Ziegler (former staff member) - Front Desk
On Dance Moms
Schedule
Weekly schedules for the show's dancers differ between weeks when filming, and weeks when not filming.
During periods of filming, typical schedules in Season 3 have been described as follows:[12][13][14]
Kendall and Nia indicate that they usually stay at the studio until 10:00 p.m. or later after filming for dance. Abby complains that [child protection labor] laws have made scheduling needlessly complicated around cameras, and they actually do more dancing in periods when they are not filming.[16] (Christi indicates Chloe dances around ten to twelve hours a week.)[17]
Off the Show
Competition Teams
Jennine Wedge classifies the different companies as follows:[12]

History
Abby has stated she started the ALDC at age fourteen, probably in 1980;[18] later dates for its foundation have also been indicated, possibly attesting to no formal status until Abby reached legal adulthood.[1][19][20]
Relationship with Reign Dance Productions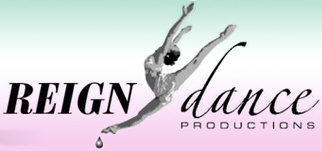 Abby is also owner of Reign Dance Productions,[21] which shares the same building, but which does not make the same claims to non-profit status as the ALDC. Additionally, the ALDC selects young dancers by audition only, and is geared towards competitive dance.[22]
Reign Dance Productions offers a variety of classes for dance and the performing arts.[23] It was formerly known as the Maryen Lorrain Dance Studio,[24] and was started by Abby's mother, Maryen Lorrain Miller.[25]
Location
The address of the Abby Lee Dance Company is 7123 Saltsburg Road, Pittsburgh, PA 15235. It is located on the border of Penn Hills, Plum Boro, and Monroeville.
Trivia
Galleries
To view the video gallery for the Abby Lee Dance Company, click here.
To view the photo gallery for the Abby Lee Dance Company, click here.
External Links
References