Cast • Birthdays • Episodes • Events • Galleries • Guides • Polls • Pyramid • Songs • Spoilers • Studios • External Links
Cast
Dance Studios
Miscellaneous
Favorite Nationals group dance?
See also: Spoilers page

Click here to see the News Archive.
January 13, 2017: Release of Sia's "Move Your Body" lyric video, featuring Lilliana
January 20, 2017: Abby's sentencing date for several counts of fraud and failure to report income
February 3, 2017: Release of Kendall's single "Where Would I Be Without You"
February 6, 2017: Filming for second half of Season 7 began
February 11, 2017: Rock Your Hair's "Valentine's Rocks" concert and party in Avalon Hollywood
February 24, 2017: Initial date for Abby's court hearing. However, it was canceled two days prior and moved to May 8.
February 25, 2017: Lukasiak Family returns to Dance Moms
March 5, 2017: Gianna, Kalani, Kendall and Nia attended the 2017 iHeartRadio Music Awards. Former cast members Maddie Ziegler and Chloe Lukasiak were also in attendance.

"

Nia was recognized by James and Sergio as a mini Beyoncé in their office. So, two pats on my back.

"
"

I love the whistle because I just have to blow into my whistle and those moms will shut up because there's nobody in that room who's going to be able to scream louder than those whistles. Well, maybe Susan.

"
"

I don't know what's happened to Charlotte. She has her hair really blown and she suddenly looks like Kim Kardashian.

"



Set in Pittsburgh's
Abby Lee Dance Company
, "
Dance Moms
" follows children's early steps on the road to stardom, and their doting mothers who are there for every rehearsal, performance and bow… all under the discerning eye of
Miller
.
(Read More)

Dance Mums (U.K.)
is a show that was originally made for Lifetime in the United Kingdom. Lifetime began broadcasts in the United States on March 17th, 2015. The show features
Jennifer Ellison
, along with mothers and their daughters from Liverpool. 
(Read More)

Dance Moms: Miami
goes behind-the-scenes at Miami-based
Stars Dance Studio
, where the school's owners and renowned contemporary dance instructors
Victor Smalley
and
Angel Armas
teach, train and choreograph a diverse group of talented girl and boy dancers as they strive to become the best in the sport of competitive dance and tomorrow's stars. While Victor and Angel fiercely dedicate their lives to their craft, they expect the same from both their young students and their mothers.
(Read More)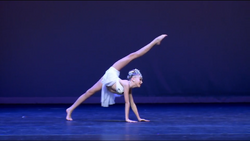 "Mystic Beauty" was a solo performed by Brynn in Debbie Allen to the Rescue in Season 6 of Dance Moms. The dance placed 1st.
---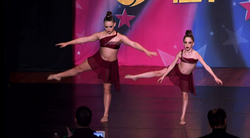 "Hold My Eyes" was a duet performed by Jessi and Kimmy in No One Likes a Quitter of Dance Moms: Miami. The dance placed 1st.
---

"Cry Little Sister" was a group dance performed in Never Again Are We Doing Six Solos And A Group in Season 2 of Dance Mums. The dancers featured were Chloe Jnr, Tayluer, Leah Rose, Eleiyah and Sam. The dance placed 3rd.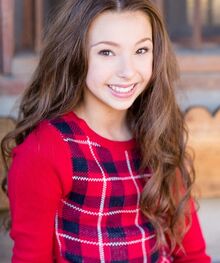 Sophia Maria Lucia is a 14-year-old dancer who was a guest at the Abby Lee Dance Company in Season 3. Sophia most recently starred on the new season of So You Think You Can Dance: The Next Generation.
---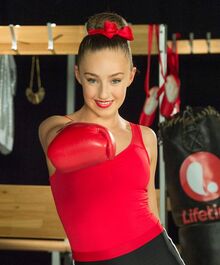 Eleiyah Navis is a 16-year old dancer from Liverpool who is part of the UK series. Eleiyah is known to be one of Jennifer's favorites, as well as being Tayluer's biggest rival on the team.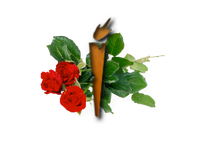 Ad blocker interference detected!
Wikia is a free-to-use site that makes money from advertising. We have a modified experience for viewers using ad blockers

Wikia is not accessible if you've made further modifications. Remove the custom ad blocker rule(s) and the page will load as expected.