Cast • Birthdays • Episodes • Events • Galleries • Guides • Polls • Pyramid • Songs • Spoilers • Studios • External Links

Cast
Dance Studios
Miscellaneous
Who is least likely to be on the show for Season 6?
Registered users see relatively few advertisements compared to unregistered users. If you have not registered, how much of a problem do you think the advertisements are on this site?
See also: Spoilers page

Click here to see the News Archive.
January 6, 2015: Beginning of broadcasts for Season 5
January 7, 2015: Release of Sia's "Elastic Heart" music video
January 17, 2015: Maddie and Sia on Saturday Night Live
January 17, 2015: Maddie and Sia performing on The Ellen DeGeneres Show
February 8, 2015: Maddie performing for Sia at Grammy Awards
February 13-15, 2015: Full ALDC at Jump in Pittsburgh
February 18, 2015: Filming of mid-season Reunion Special
February 26 - March 3, 2015: ALDC in Ireland [1]
March 13-28, 2015: ALDC in Australia [2]; Abby's Ultimate Australian Dance Competition[3]; filming two Dance Moms episodes Down Under
March 28, 2015: Dance Moms won Best Reality Show at the Kids' Choice Awards
March 28, 2015: Broadcast of Austin & Ally episode guest starring Maddie
April 2, 2015: Release of Sia's "Big Girls Cry" music video featuring Maddie
April 2, 2015: JoJo released "I Can Make U Dance" song
April 28, 2015: Nia's "Star in Your Own Life" music video released
May 5, 2015: Maddie on DWTS. Trio with Brynn Rumfallo and Jaycee Wilkins, brief solo
May 1, 2015: Dance Moms won "Best Recurring Cast" and "Best Villain" at Relaity TV Awards
May 30, 2015: Grand opening of ALDC L.A.
May 31, 2015: Filming of the Dance Moms nationals
June 18-20, 2015: Annual ALDC recital
June 20, 2015: Broadcast of Ricky, Nicky, Dicky & Dawn episode with Mackenzie
June 26 July 3: Kalani among those at The Dance Awards in Las Vegas
June 29, 2015: Kendall's "Wear 'Em Out" music video released
June 30, 2015: Maddie on Pretty Little Liars
July (early), 2015: Nia doing off-season training in NYC
July 5-12: Mackenzie, Maddie, other members of ALDC at The Dance Awards in NYC
August 14-17: ALDC Bootie Camp, Los Angeles
August 20-24: ALDC Bootie Camp, Pittsburgh

"

We had to clean the studio to cover her tuition. So Kalani would go and wipe the windows up and down, clean the ballet bars and mop the floors just so she could dance.

"
"

Susan thinks that she's a dance instructor and that her privates with Jessi are actually helping Jessi, but it's not. She either needs to go shopping or be with her husband.

"
"

I don't know what's happened to Charlotte. She has her hair really blown and she suddenly looks like Kim Kardashian.

"


Set in Pittsburgh's Abby Lee Dance Company, "Dance Moms" follows children's early steps on the road to stardom, and their doting mothers who are there for every rehearsal, performance and bow… all under the discerning eye of Miller.
(Read More)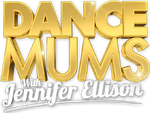 Dance Mums (U.K.) is a show that was originally made for Lifetime in the United Kingdom. Lifetime began broadcasts in the United States on March 17th, 2015. The show features Jennifer Ellison, along with mothers and their daughters from Liverpool. 
(Read More)

Dance Moms: Miami
goes behind-the-scenes at Miami-based Stars Dance Studio, where the school's owners and renowned contemporary dance instructors Victor Smalley and Angel Armas teach, train and choreograph a diverse group of talented girl and boy dancers as they strive to become the best in the sport of competitive dance and tomorrow's stars. While Victor and Angel fiercely dedicate their lives to their craft, they expect the same from both their young students and their mothers.
(Read More)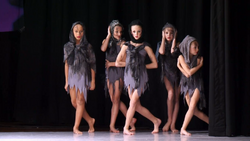 "Voyage Home" was a group dance performed in Liar Liar Dance Mom on Fire! in Season 3 of Dance Moms. The dancers featured were: Nia, Kendall, Chloe, Paige and Maddie. The dance placed first.
---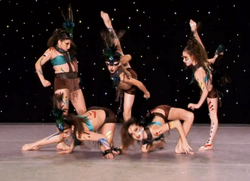 "Battle for Supremacy" was featured in Episode Five of Dance Moms: Miami. The dancers were Hannah Epstein, Jessi Kennedy, Kimberly Kopke, Sammy Small, and Lucas Triana. The dance placed first.
---

"Work" was featured in Our Team is Falling Apart in Series 2 of Dance Mums U.K.. The dancers were Chloe, Tayluer, Leah Rose, Eleiyah, Sophia, and Phoebe Harvey. The dance placed first.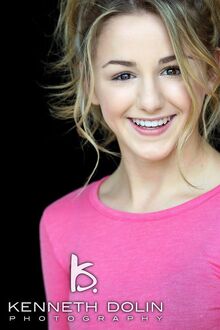 Chloe Elizabeth Lukasiak is a 14-year-old dancer who is a former member of the Abby Lee Dance Company. She was born on May 25, 2001 to Christi and Marc. Chloe has a younger sister named Clara who is eight years younger than her. Since leaving the ALDC, Chloe has joined Studio 19 and hopes to pursue the career of a rockette.
---

Lucas Triana was a dancer on Dance Moms: Miami as well as making some appearances on various episodes of Dance Moms. He was born on March 5, 2002 to Brigette Triana. Lucas hopes to be a professional dancer or actor in the future.
---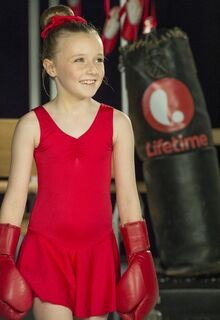 Aleah Simpson is a 10-year old dancer from Liverpool who is part of the UK series. Aleah is described as being the weakest link on the team but does not let that get to her and continues to work hard.