Cast • Birthdays • Episodes • Events • Galleries • Guides • Polls • Pyramid • Songs • Spoilers • Studios • External Links
Cast
Dance Studios
Miscellaneous

Results will be posted on August 1, 2017. Vote, vote, vote!
Which Dance Should Be the Next Featured Dance
Which Dancer Should be the Next Featured Dancer?
See also: Spoilers page

Click here to see the News Archive.
April 21, 2017: Maddie Ziegler talks on The Project about being happy that she left Dance Moms.
May 14, 2017: Release of JoJo's single "Kid In A Candy Store" (lyric video).
May 17, 2017: Release of JoJo's single "Hold The Drama" (lyric video).
June 19, 2017: Music Company "Kismet Music" is suing Mackenzie Ziegler and her mom, Melissa for her own music, for allegedly "bailing on performances and record sessions, and working with another producer on the side".
June 20, 2017: Season 7B airdate announced.
June 20, 2017: Nia Sioux birthday + Release of Nia's single "You Don't Really Wanna" (Spotify/iTunes).
June 21, 2017: Chloe Lukasiak officially returning for Season 8.
June 23, 2017: Release of JoJo's single "Kid In A Candy Store" (music video), and iTunes release.
July 12, 2017: Abby Lee Miller began her prison sentence in Victorville, California.

"

Nia was recognized by James and Sergio as a mini Beyoncé in their office. So, two pats on my back.

"
"

I love the whistle because I just have to blow into my whistle and those moms will shut up because there's nobody in that room who's going to be able to scream louder than those whistles. Well, maybe Susan.

"
"

I don't know what's happened to Charlotte. She has her hair really blown and she suddenly looks like Kim Kardashian.

"
"

I gave kids a new life. No one can take that away from me. No one.

"



Set in Pittsburgh's
Abby Lee Dance Company
, "
Dance Moms
" follows children's early steps on the road to stardom, and their doting mothers who are there for every rehearsal, performance and bow… all under the discerning eye of
Miller
.
(Read More)

Dance Mums (U.K.)
is a show that was originally made for Lifetime in the United Kingdom. Lifetime began broadcasts in the United States on March 17th, 2015. The show features
Jennifer Ellison
, along with mothers and their daughters from Liverpool. 
(Read More)

Dance Moms: Miami
goes behind-the-scenes at Miami-based
Stars Dance Studio
, where the school's owners and renowned contemporary dance instructors
Victor Smalley
and
Angel Armas
teach, train and choreograph a diverse group of talented girl and boy dancers as they strive to become the best in the sport of competitive dance and tomorrow's stars. While Victor and Angel fiercely dedicate their lives to their craft, they expect the same from both their young students and their mothers.
(Read More)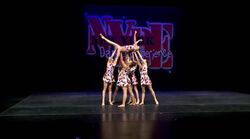 "Pretty Reckless" was a group dance performed in Abby's Worst Nightmare in Season 7 of Dance Moms. The dance placed 1st.





Kalani Brooke Hilliker is a 16-year-old dancer who is a dancer from Club Dance in Arizona. Kalani was first featured on the second season of Abby's Ultimate Dance Competition. She later joined the elite team in Season 4.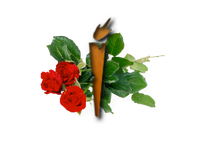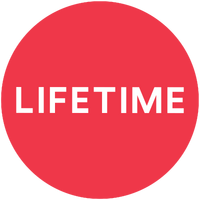 Ad blocker interference detected!
Wikia is a free-to-use site that makes money from advertising. We have a modified experience for viewers using ad blockers

Wikia is not accessible if you've made further modifications. Remove the custom ad blocker rule(s) and the page will load as expected.