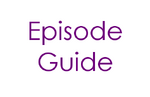 Dance Moms is an American reality television series that debuted on Lifetime on July 13, 2011. Created by Collins Avenue Productions, it is set in Pittsburgh, Pennsylvania at the Abby Lee Dance Company, and follows children's early careers in dance show business and their mothers. New episodes are broadcast by Lifetime on Tuesdays at 9.8c.
Series overview
Season 1: 2011
No. in
series
No. in
season
Title
Original air date
1
1
The Competition Begins
July 13, 2011

Abby Lee Miller began her self-named company at age fourteen, and is well-known for her dramatic performances on and offstage. Abby's behavior around and towards her young students can sometimes have their moms questioning Abby's overall sanity. The group heads from Pittsburgh to Phoenix, Arizona for a dance competition, where Abby and Christi argue after a mishap with Chloe's headpiece.

2
2
Wildly Inappropriate
July 20, 2011

After their low-scoring group routine in Phoenix, the team heads to conservative Lancaster, Pennsylvania. Abby readies the girls for a group number called "Electricity", hoping to spice up their image. The girls are clad in provocative costumes that has the moms on edge.

3
3
Cheerleader Blues
July 27, 2011

This week, the group number is an acro routine. Abby pulls in Brooke, as she is the best acro dancer in the group, but mayhem ensues when Brooke injures her hip and decides to quit dance in favor of cheerleading.

4
4
Stealing the Show
August 3, 2011

Abby gives each student a solo for the next competition, but gives Maddie two solos. Abby claims it is because Maddie takes tap lessons outside the group, but Christi doesn't buy it and demands that Melissa pull out one of Maddie's solos, the situation ending in an explosive fight and girls' tears.

5
5
When Stars Collide
August 10, 2011

A Broadway casting agent is coming to the Abby Lee Dance Company's Annual Showcase, and all of the moms want their daughters to be seen. However, they believe that the agent's visit is just a hoax to have Maddie get hired. Abby tells the moms that they will also be performing onstage and appoints Cathy as the choreographer. Cathy becomes too overbearing and steals the spotlight at the showcase, infuriating Abby and the moms.

6
6
Dying to Dance
August 17, 2011

Christi's grandmother is hospitalized and Christi is forced to decide between family and dance. In the end she chooses to stick with dance. Fortunately, she later finds out that her grandmother is okay. Meanwhile, Cathy convinces the other moms to get botox in celebration of Kelly's fortieth birthday. The moms and Abby argue over how well the dance "Where Have All The Children Gone" will be received, with its eerie theme and narrative poetry, leaving the judges to decide.

7
7
She's a Fighter
August 24, 2011

Holly grows tired of her daughter Nia being cast in ethnic-related routines when given a Laquifa routine, and confronting Abby over the fact gets nowhere. Meanwhile, Maddie dedicates her new solo "Angel" to her late grandmother.

8
8
Love on the Dance Floor
August 31, 2011

Brooke's ex-crush Brandon returns to the ALDC to star in their group routine, "Snapshot". Abby sets Brandon and Brooke on a date in order to create chemistry before their dance, but the atmosphere is awkward and the performance goes badly. Meanwhile Kelly tries to reconnect with Brandon's mom, Diane, and Abby visits her mother accompanied by her dancers.

9
9
From Ballerinas to Showgirls
September 7, 2011

Chloe finds herself at the top of Abby's pyramid for the first time, but is she being set up? Meanwhile, Cathy takes her daughter Vivi-Anne out of Abby Lee Dance Company to join Candy Apples Dance Center. She secretly readies her dancers to go against Abby's dancers.

10
10
Cathy Brings It On
September 14, 2011

In Hollywood, Kelly decides to secretly hire choreographers to give her daughters Brooke and Paige an edge. To everyone's shock, Cathy arrives with her Candy Apples dancers to go head to head against Abby's dancers, and Chloe becomes confused when hearing her "Dream On A Star" music played before being prepared.

11
11
It All Ends Here
September 28, 2011

After competing throughout the entire season, it all boils down to the National Title Competition. Abby's dancers have been on a losing streak and this is their last chance to prove they can win. Meanwhile, Melissa leaves the competition early to go on vacation. Her ex-husband, Kurt, steps in as a "Dance Dad," sending Melissa into a panic.

12
12
There's Only One Star
October 5, 2011

Abby brings the girls back to LA to audition for a music video. The group gets cast, but then continue to compete for the lead, as only one girl will be the star. The main competition is, as usual, between Maddie and Chloe, but this time Abby isn't the judge.

13
13
Most Outrageous Moments
October 12, 2011

Abby Lee Miller hosts a clipshow featuring the fifteen most outrageous moments seen on Dance Moms.
Season 2: 2012
No. in
series
No. in
season
Title
Original air date
14
1
Everyone's Replaceable
January 10, 2012

The departure of Cathy and Vivi-Anne creates an opportunity for Abby to change the make-up of her dance group with a big open audition in which Kendall Vertes wins, and Abby warns no one can be secure of their spot on the ALDC team. Meanwhile, Holly's busy career schedule forces her to miss Nia's rehearsals and competitions, which Abby sees as a lack of Dance Mom dedication. Abby also has to come to terms with Chloe's growing success.

15
2
Return of the Candy Apples
January 17, 2012

Abby's dancers go head to head against Cathy's Candy Apples again, but this time Cathy makes sure her dancers are unbeatable, even if it means cheating. In order to do that, Cathy sets up a poaching trap for the Dance Moms by inviting them over to an anonymous cocktail party.

16
3
Brooke's Turning Point
January 24, 2012

Brooke tries out for cheerleading, leaving Abby and the other dancers in a lurch the day before a big competition. Their group dance "Born to Dance" places first overall and Brooke gets into the cheerleading squad, therefore leaving the ALDC.

17
4
No One Likes A Bully
January 31, 2012

Abby choreographs a bully-themed dance and replaces Brooke with Payton. She also puts Jill, Kendall, Leslie, and Payton on probation as they battle for the one spot on the ALDC competition team. Jill doesn't think Payton should be on the team because she is too tall and stands out from the other girls, but thinks her daughter Kendall is just right for the spot. Abby becomes displeased when Payton critiques the group performance.

18
5
Brooke's Back
February 7, 2012

Brooke's return leaves no room for Payton, causing Leslie to consider taking her daughter to Candy Apple's. Abby allows Brooke back into the dance company but warns her that she must win her division in order for her to stay. Mackenzie impresses Abby with her improvement as a dancer. Abby also announces that Kendall is off probation, but Jill gets put on.

19
6
Jill on the Rampage
(aka "Wardrobe Malfunction")
February 14, 2012

Abby puts the moms in charge of making the girls' costumes themselves for the competition. However, Jill breaks the rules by buying an expensive dance outfit for Kendall, leading to a conflict with Abby and almost causing Kendall to be unable to perform. Meanwhile, Maddie slips and falls during her performance.

20
7
Bullets and Ballet
February 21, 2012

Paige is at the top of the pyramid for once, but her trio rehearsals receive harsh criticisms from Abby. Maddie is at the bottom of the pyramid, to both Maddie and Melissa's surprise. Abby choreographs a Private-Eye themed dance that involves guns, igniting drama between she and the moms. Meanwhile, the moms perform their own investigations on Jill, and find her talking to her old studio at the competition.

21
8
The Runaway Mom
February 28, 2012

After Kendall is put back on probation, Jill has had enough and decides to take Kendall to dance at Candy Apple's, who surprise the ALDC by showing up at the same event. Abby choreographs a wedding themed dance, attempting to end Melissa's secretiveness. In addition, Holly leaves the competition early after feeling she and her daughter were manipulated.

22
9
Topless Showgirls
March 6, 2012

The Dance Moms think Abby has pushed the envelope too far when she creates a dance number where the girls are made to appear nude. Meanwhile, Cathy offers Chloe a chance to be in a commercial for her husband's beef jerky business.

23
10
Miami Heat Wave
March 13, 2012

The dancers leave snowy Pittsburgh for the warm beaches of Miami, but unfortunately not everything is a vacation. Holly is upset that Nia is once again not considered for a role in the coveted team trio, and confronts Abby, only to get expelled from the studio. Also, Paige gets her planters warts removed and is almost pulled from the trio due to the pain. Elsewhere, Kendall performs at a Globetrotters game.

24
11
Melissa Pleads the Fifth
March 20, 2012

Melissa is tired of Christi and Kelly's inquiries about her engagement and has her attorney send a letter to the nosy mothers. The letter gets not only the moms worked up, but causes meltdowns in the dance studio. Melissa must choose between being a customer of Abby's and a friend of Cathy's. Meanwhile, a Candy Apple's dance routine goes wrong and one of the dancers must be rushed to the hospital.

25
12
Waiting for Joffrey
March 27, 2012

The dance troupe learns that a scout from the prestigious Joffrey Ballet School will attend their next competition, and they work hard in order to impress him. An injured Nia is placed in a trio with Mackenzie and Paige, and are pitted against a formidable trio comprised of their own teammates.

26
13
Abbygeddon
April 3, 2012

In the mid-season finale, Abby's dancers compete in the regionals and for a scholarship at the Joffrey Ballet School. Unfortunately, the Candy Apples are also competing for both, leading to an emotional breakdown by Abby.

27
--
Abby's Most OMG Moments
June 5, 2012

Abby counts down her most shocking moments from season two.

28
14
The Battle Begins
June 5, 2012

Abby returns, Maddie tries to regain her confidence, while Chloe feels the weight of the dance company on her shoulders. But as Mackenzie falls during her solo, the team is in for another disappointing week at competition.

29
15
Night of the Living Dancers
June 12, 2012

Abby criticizes the lifeless dancing of her squad, and choreographs a zombie themed dance to suit them, and Holly strives to create the elaborate costumes. Abby throws a chair, Kelly makes a drastic decision moments before her daughters take the stage, and Maddie struggles to find confidence in a week when her music skips.

30
16
I Know What You Did Last Competition
June 19, 2012

Abby and Melissa face a cheating scandal, Kelly's daughters are put on probation, Mackenzie has a solo that makes up for last week's slip, and the girls compete against two crack teams aiming for them at a contest in Michigan.

31
17
Maddie Has A Secret
June 26, 2012

Abby secretly enters Maddie in two competitions at the same event. With Brooke absent for a school dance, Payton returns for a group number inspired by "The Hunger Games."

32
--
Abby's Dance-a-Thon
July 03, 2012

Abby ranks dance performances from worst to best.

33
18
How Do You Like Them Apples?
July 10, 2012

Abby and the girls are out for revenge when they go up against Cathy and her Candy Apple's for the first time in the new competition season. Meanwhile, Kelly secretly re-choreographs Paige's solo, and Jill becomes frustrated with Cathy.

34
19
Worst Birthday Party Ever!
July 17, 2012

Kelly's birthday party turns into a disaster when a fight breaks out; Abby arranges for the girls to audition for "Drop Dead Diva"; Leslie works to get her daughter a solo; Brooke faces tough competition from a teammate.

35
20
Guess Who's Back?
July 24, 2012

The dancer who gets the Drop Dead Diva role is revealed, Paige gets injured badly, and Nia gets a chance to wow the crowd with a solo. However, the biggest surprise is when Jill and Kendall return to the ALDC.

36
21
Break a Leg
August 7, 2012

Paige suffers an injury that takes her out of the team for a few weeks. Jill is all too happy as this gives Kendall a chance to join the team as a replacement for Paige. Maddie is all ready for her guest role on Drop Dead Diva.

37
22
Revenge of the Candy Apples
August 14, 2012

Cathy is out for revenge after learning Jill and Kendall have returned to Abby's. Chloe not only gets a chance to shine after Maddie turns down a solo, but she also gets massive pressure.

38
23
The Recital to End All Recitals
August 21, 2012

A new style of dance (hip-hop) for the annual ALDC recital gets the dancers and moms shaken up, as Paige struggles to return from her broken foot. When Payton and Leslie join the group, tension starts between Leslie and Kelly. Cathy and her Apples decides to make an unnecessary stop with her Apples at the recital.

39
24
New Girl In Town
August 28, 2012

Just as Paige gets approval from her doctor to dance, a new dance mom and her little dancer arrive at the studio. Nicaya Wiley and her mom, Kaya Wiley join the dance team. Christi starts a fight between her and Kaya.

40
25
Solo Fever
September 4, 2012

Each girl performs a solo for Abby to determine who will compete at Nationals. Meanwhile, Melissa tries to sign her daughters with an agency, and Kelly helps Brooke with her singing career.

41
26
Nationals 90210
September 11, 2012

The dancers compete for a national title in Beverly Hills, with Candy Apple's following the trail. Four solos will perform for the ALDC, but the team is shaken when Abby forces Chloe, Kendall and Nia to vie for the one remaining unassigned slot. Paige is given a leading but unchallenging role, Brooke's music video is revealed, while Kelly doubts it is worth returning for another season.

42
27
Reunion, Part 1
September 18, 2012

Abby and the moms reunite to discuss the season.

43
28
Reunion, Part 2
September 25, 2012

Conclusion. Abby and the moms reunite to discuss the season.
Season 3: 2013
No. in
series
No. in
season
Title
Original air date
44
--
The Smoke Before the Fire
January 1, 2013

The dancers perform in new footage, created exclusively for this pre-season special. The cast talks about the past and the upcoming season, with topics including: Abby's love-life; charging for meet-and-greets; Kelly's return; a strain in Kelly and Christi's relationship; the fight between Cathy and Christi at nationals; and Paige's relationship with Abby.

45
1
The Beginning of the End
January 1, 2013

Abby is disappointed with the girls for skipping dance class; Abby holds an open audition hoping to replace Brooke and Paige; Abby welcomes Ally Serigne as a new dancer; Chloe and Maddie compete against each other; Mackenzie has a hair-mishap during her dance; Cathy discusses creating an all-boy team.

46
2
Out With the Old, In With the New
January 8, 2013

The mothers stage a silent protest and walk out on Abby; Abby quickly assembles a new replacement team, which includes Sophia Lucia; the original mothers book their daughters for a performance at a mall; Yvette and her daughter Hadley Walts seek redemption versus Abby; Abby's new replacement-moms bicker.

47
3
But I'm a National Champion!
January 15, 2013

The original Moms return, including Kelly. Abby dotes on her new "Superstar" Sophia Lucia, who alone returns among the replacement dancers, causing Christi to wonder how to chase Sophia's mother Jackie back to California. The Moms must face Abby's wrath after being on strike for two weeks.

48
4
Liar Liar Dance Mom on Fire!
January 22, 2013

Melissa lies about her unhappiness when Abby assigns Maddie and Kendall a duet. Abby bans Brooke from the competition, and gives Paige and Mackenzie solos. Sophia fails to appear at the competition.

49
5
Revenge of the Replacements
January 29, 2013

The ALDC competes against Bella Hoffheins and Kaeli Ware, two girls who replaced them during the mothers' protest. Melissa tries to get back in favor with Abby, but Abby remains upset with Melissa and Maddie over the previous silent protest. Chloe is challenged with the acrobatic group dance, creating conflict between Abby and Christi. Mackenzie struggles when she is placed atop the pyramid and is assigned a solo, as well as given a spot in the group dance.

50
6
Boys Are Cuties, Girls Have Cooties
February 5, 2013

Abby's mood is low after discovering that Cathy has returned to compete with an all new boys team. Jill tries to become Abby's new favorite mother. The solos fare poorly at awards. During the group dance, Chloe improperly drops her hat after receiving strong warnings from Abby, ultimately resulting in Christi storming out of the competition.

51
7
Rotten to the Core
February 12, 2013

Abby suspends Christi and Chloe, keeping Chloe from competing against Cathy's new all-boy team. Nia and Holly must deal with RND, a painful medical condition. Sophia and Jackie briefly return, only to quickly and mysteriously disappear.

52
8
You've Been Unfriended
February 19, 2013

Christi returns and feuds with Kelly, while Melissa tries to play peacemaker. Abby refuses to even say Chloe's name, who remains suspended. Nia asks to re-schedule her duet with Paige, which was pulled the previous week. Abby also tries to prod Brooke into proving she cares about dancing, and make Maddie demonstrate that there's more to her than people know.

53
9
Bye Bye Baby
February 26, 2013

Abby mourns the loss of her dog, Broadway Baby. When the girls and their moms choreograph a dance as a tribute, Abby is offended, and chooses to let them improvise instead; but Abby does appreciate Melissa dedicating Maddie's dance to Broadway Baby... behind the other mothers' backs. Nicaya is disqualified in her native St. Louis, when her mother Kaya fights with the team — which also leads to a restoration of the friendship between Kelly and Christi.

54
10
All's Fair in Love and War
March 5, 2013

The moms take Abby speed dating to see if she can find love, and in turn be nicer to the girls. Nick Dobbs returns for a group dance that involves a tangled and confusing story of differing loves. When Nia and Kendall are given a duet together, the moms become suspicious of Jill when she arranges rehearsals for Kendall alone.

55
11
Camouflaged Maneuvers
March 12, 2013

In a two-hour episode, the girls struggle with a hip-hop group dance concerning gays in the military. Talk is generated when Abby goes on a date with a mysterious man. Abby and the mothers are suspicious of Mackenzie's foot injury. Kendall begins working on her facial expressions, including getting new headshots from a photographer.

56
12
The Apple of Her Eye
March 19, 2013

In a two-hour episode, Abby appears uncertain about casting Nia in a dance about Rosa Parks, while Jill promotes her daughter as a possible replacement in the title role. Abby enjoys uncharacteristically warm and playful moments with Paige, Mackenzie and Kendall. Kendall is given a solo where she must work on her facial expressions. Mackenzie is assigned the role of team makeup artist. Paige and Chloe are given a duet. Abby gives Holly a makeover. Following "Candy Apple's Day" in Canton, Cathy shows up at the competition with bodyguards, as her group performs a take-off of "Gangnam Style." Jalen is comforted by his father after problems with his costume.

57
13
She's a Maniac
March 26, 2013

Rachelle Rak guest choreographs a Bob Fosse inspired group number entitled "Golddigga'," but disagrees with Abby on the inclusion of Mackenzie in the dance. Melissa reveals she was secretly married, while her two daughters are given a duet together. The moms get beauty body-wraps. Chloe is scolded for her hand gesture at the end of her solo. Brooke is dismissed from the team for the week.

58
14
Watch Your Back, Mack
April 2, 2013

Asia Monet Ray arrives at the studio, making Mackenzie and Melissa nervous. Meanwhile, Abby visits a taxidermist. Cathy hires one of Abby's friends to choreograph a dance, which receives a perfect score.

59
15
The Politics of Dancing
April 9, 2013

In this episode, Abby assigns the girls dances inspired by the political state of America, but all is not fair in politics, especially in the dance world. Maddie and Chloe compete head-to-head, and continuing with the political theme, Abby has the Abby Lee Dance Company vote on who gave the best performance. Forced to sit on the sidelines, injured Mackenzie must watch her coveted spot on the team be taken over by Asia. Problems arise when the flag is used in a group dance. Melissa considers home-schooling her daughters.

60
16
May I Have This Dance?
April 16, 2013

Mackenzie and Asia prepare to battle for a part on a future televised performance on The View, and their mothers begin fighting already. The moms get upset when Abby promotes Maddie to assistant choreographer for the group number. Nia struggles to keep up with Asia when they are paired together for a duet.

61
17
The View From the Top
April 23, 2013

Abby is invited to co-host "The View"; Abby decides if Asia or Mackenzie will perform "The Last Text" on ABC; Cathy and Vivi-Anne hold open auditions for the Candy Apples team.

62
18
Candy Apple Showdown
April 30, 2013

In a two-hour episode, Abby's dancers compete with Candy Apples in New York. Abby plans to wow the judges with a group dance on an important topic. Cathy relies on Anthony's choreography to keep her on top. Kelly takes Brooke to a music producer, while Chloe and Paige read lines for a talent agent. The team gets in trouble with Abby after ice-skating. The moms wonder if an argument between Christi and Kristie will end in physical violence. At the competition, Cathy and Anthony criticize Paige from the audience. Abby announces she is looking to purchase property in Los Angeles for a new studio.

63
19
The Mother of All Specials
May 7, 2013

In this Mother's Day Special, Abby sits and talks with her own mother, Maryen Lorrain Miller. Also, clips from previous episodes are shown, with a focus on mother-daughter relationships.

64
20
Tell All, Part 1
May 7, 2013

Abby Lee Miller and the mothers reminisce about season 3; Christi and Kelly discuss their friendship; the cast answers questions from the audience; the girls perform some of their dance routines.

65
21
Tell All, Part 2
May 14, 2013

Kristie Ray praises Abby; Abby battles with Cathy; Kelly defends her daughter Paige (and their homegrown team); Cathy tells Christi that Chloe would be happy at Candy Apple's - but only as a pure hypothetical.

66
22
Boy Crazy, Mom Crazy
June 4, 2013

Abby plays matchmaker setting Brooke up with the senior dancers. After patching up their friendship, Kelly and Christi face a point of no return when they argue again. Cathy readies her team to take on the Abby Lee Dance Company but discovers there's a rotten apple amongst the bunch.

67
23
Two Girls, One Solo
June 11, 2013

Abby decides to have Maddie and Chloe dance the exact same solo; Christi and Kelly realize that their friendship will never be the same; the theme for the group number brings up painful memories.

68
24
An Apple a Day Keeps Abby Away
June 18, 2013

Cathy is determined to rebuild her team; Cathy recruits new dancers, including her friend Patsy.

69
25
No Room for Rotten Apples
June 25, 2013

Cathy's team feels pressure; Jalen is assigned his first contemporary solo; Cathy battles with Anthony as she struggles to regain control of her studio. friend Patsy.

70
26
Dance Moms Chatter: Part 1
July 2, 2013

Christi, Kelly and Patsy appear on the "Dance Moms Chatter" talk-show along with celebrity blogger Nadine Rajabi and comic Lisa Arch; the mothers talk to fans and discuss rumors and past events.

71
27
Dance Moms Chatter: Part 2
July 9, 2013

Abby and Melissa appear on the "Dance Moms Chatter" talk-show along with celebrity blogger Nadine Rajabi and comic Alec Mapa; cast members and comics discuss the show.

72
28
Tap Versus Hip Hop
July 16, 2013

Abby returns from Hollywood and discovers that her dancers have been slacking off, except for Maddie and Mackenzie. She then challenges Maddie and Chloe to perform opposite solos: tap vs. hip hop.

73
29
Abby's "So Far This Season... "
July 22, 2013 (Monday)

Abby discusses the third season and recalls some major mom moments, crazy conflicts and the best dances. Included: bonus footage and extended dances.

74
30
Recital Rebellion
July 23, 2013

The dancers perform in Abby's annual recital. Abby assigns Paige the only new solo, which doesn't go over well with Kelly. Later, the girls compete in a high-fashion photo shoot to win the right to appear on the cover of a major dance magazine.

75
31
Clash of the Dance Moms
July 30, 2013
Abby gets a tip that her dancers will be competing against Cathy's dancers, so she creates three new dances in order to win; Kelly, Brooke, and Paige have not shown up; Abby punishes Maddie by taking away her solo.
76
32
The Dancing Dead
August 6, 2013
Abby receives the remains of her beloved dog, Broadway Baby; Kelly secretly meets with the mothers; Maddie's star continues to fall, while Nia's is on the rise.
77
33
Gone, Abby Gone
August 13, 2013
Kelly sneaks her children back into Abby Lee Dance Company; Brooke's return threatens Payton's position on the team; Maddie helps to make a girl's dream come true.
78
34
On-Again, Off-Again Abby
August 20, 2013
After missing the last competition, Abby returns to face the wrath of the mothers; Cathy sees an opportunity to get her team to number one.
79
35
Divas Las Vegas
August 27, 2013
Kelly thinks Abby is treating her daughters unfairly; Abby tests her dancers to determine who will get a solo; Abby brings in a new choreographer to work with Brooke and Paige.
80
36
Do-Si-Do and Do-Si-Don't
September 3, 2013
Abby assigns a country-style group number that proves to be physically demanding; Abby creates interesting pairings for the duets.
81
37
The Big, Not So, Easy
September 10, 2013
The Abby Lee Dance Company heads to New Orleans hoping to retain their championship title at Nationals; the tension between the mothers spills over into the street.
82
38
Dance Moms Reunion: Hurricane Abby
September 17, 2013
The cast gathers to discuss the triumphs and tragedies of season three; the dancers perform their favorite routines.
83
39
'Twas the Fight Before Christmas
December 10, 2013
Beware of dance teachers bearing gifts because Abby is about to give the moms some big ones. Abby is full of holiday surprises! The girls might dance to Christmas songs, but when the winter gloves come off, Abby and the moms trade insults and even the dads make surprise appearances.
Season 4: 2014
No. in
series
No. in
season
Title
Original air date
84
--
Guess Who's Coming to the Dance?
January 1, 2014
Abby and the mothers reunite to discuss the previous season of the series, while dancers stage new performances.
85
1
Welcome Back... Now Don't Get Too Comfy
January 1, 2014
Abby announces that she will be holding open-call auditions for new dancers, and that no one's position on the team is safe; singer Jana Kramer invites Brooke to sing with her on stage.
86
2
Two Can Play This Game
January 7, 2014
The Abby Lee Dance Company competes against the Candy Apples for the first time since Nationals; Chloe and Kendall battle for the number two spot; Payton's future with the team is called into question.
87
--
Dance Moms Cares Special
January 14, 2014
In this special filmed at the end of last year, the Abby Lee Dance Company shows there is no down time even in the offsesason. Abby enters her girls in a big Atlantic City dance competition that benefits the fight against cancer. All the moms are on edge as it's the first time the team is competing since the blow up at Nationals. Meanwhile, cancer hits close to home while Abby deals with her own mother's fight with the disease.
88
3
Abby Strikes Back
January 14, 2014
Abby announces her first national open audition in Orlando; Jill accuses Christi of lying to help Chloe win; Brooke, Paige and Chloe are given a tricky trio to challenge Brooke's pop star credentials.
89
4
Chloe vs. Kendall: Round 2
January 21, 2014
Cathy returns with a new team to compete against Abby's dancers; a nervous Abby pushes Chloe and Kendall to prepare for their competing solos; with open auditions for the Abby Lee Dance Company, the team members feel pressured to prove they still belong with the team.
90
5
No One is Safe
January 28, 2014
Holly worries about Nia's featured role in the group dance; Abby's second open call audition has the mothers on edge; Melissa defends her choice to home school Maddie and Mackenzie.
91
6
Clash of the Chloes
February 4, 2014
Abby brings in a new dancer, named Chloe, for a trial run on the competition team; Christi is concerned that Abby will replace her daughter; the two Chloe's go head-to-head in competition; Holly and Jill are excited about their daughters' duet; Melissa thinks her girls are being overshadowed.
92
7
Big Trouble in the Big Apple
February 11, 2014
With another open call audition in New York, Abby announces that she is putting together an entirely new junior elite team; the Abby Lee Dance Company has two competitions in one week; Abby makes a bold decision that leads to a physically violent clash with Kelly.
93
8
Wingman Down
February 18, 2014
With Kelly gone from Abby's studio, Christi isolates herself from the other mothers; Kalani is tested for a spot on Abby's competition team; Holly worries that Nia will not be prepared for her solo.
94
9
Nothing's Fair in Abbyville
February 25, 2014
Chloe and Kalani go head-to-head on the dance floor; Abby promises a starring role to the winner of an improvised dance off, but revokes this when Kendall wins; Abby pushes Mackenzie's pop singing career with a solo.
95
10
No Solo for You
March 4, 2014
Abby travels to New York City and gives Kendall a solo, much to the dismay of Kira who wanted Kalani to compete against Maddie. Meanwhile, Abby adds a dose of negativity to Holly's new book on positive affirmations.
96
11
Blame It on the New Girl
March 11, 2014
A new girl tries out for Abby's team; Cathy prepares her team to end Abby's winning streak; Abby's girls dance at a nursing home to cheer up Abby's mother.
97
12
Sister Showdown
March 18, 2014
Mackenzie performs one of Maddie's old signature solos, in her first competition against her own sister; Payton struggles to perform a challenging number; Christi considers home school for Chloe.
98
13
Decisions Decisions
March 25, 2014
Kalani becomes an official member of the Abby Lee Dance Company; Cathy choreographs her dancers in hopes of beating Abby's girls.
99
14
Family Comes First
April 1, 2014
With her mother's health declining, Abby leaves the girls and their mothers to fend for themselves at this week's competition; the pending arrival of a new team looms over Abby's original team.
100
15
Lights! Camera! Dance!
April 8, 2014
Melissa takes control during Mackenzie's music video shoot; Abby's team is under pressure to continue their winning streak; this week's dances are a tribute to Abby's ailing mother.
101
16
Presenting My New Team
April 15, 2014
Abby shocks the dancers and their mothers when she presents her new junior elite competition team; the original dancers are pitted against new dancers.
102
17
Seeing Red
April 22, 2014
Abby and the mothers discuss memorable events from the past year; Abby talks about losing her mother; Christi is still upset about Kelly's expulsion from the team.
103
18
Girl Talk
April 29, 2014
Their moms have had the floor to air their feuds, frustrations and alliances; now, for the first time ever, it's the girls' turn to dish the dirt. With guest appearances from Asia Ray and Vivi, the dancers speak their mind on everything from Abby to their former teammates, the moms fighting, and everything in between... and there are no moms allowed!
104
19
The Battle of Maddie vs. Chloe
May 13, 2014
The rivalry between Maddie and Chloe has boiled for four seasons and this episode of Dance Moms traces the very beginnings of it. Maddie and Chloe battled for first place in competitions, first position on the pyramid and ultimately, for a place in Abby's heart... But is the rivalry really between them...or between their mothers?
105
20
Abby's Top 10 Dances
June 24, 2014[1]
Abby reveals her 10 favorite group dances, shown in never-before seen full length versions, and offers insight into how they came about.
106
21
Double the Moms, Double the Trouble
July 29, 2014
Abby brings back her Select Team to compete against her original Elite Team; Abby rewards Mackenzie with a solo against Christy's daughter, Sarah.
107
22
Kiss or Get Off the Pot
August 5, 2014
The Elite Team attempts to end their losing streak in a competition against the Candy Apples; Abby recruits a former Candy Apple to dance a duet with Maddie.
108
23
3 Soloists, One Star
August 12, 2014
While Maddie is away filming a guest appearance on "Ellen," Abby realizes that she needs someone who can win in her absence; Abby gives Chloe, Nia and Kendall character driven solos; Christy's jealousy jeopardizes her daughter's place on the team.
109
24
Abby-phobic
August 18, 2014
The ALDC travels to Woodbridge, Va. for a competition; Abby invites Jade to join the Elite Team for the week; Christi is upset when Abby picks Chloe to compete against Jade; Abby decides to pull the current group routine.
110
25
Chloe Gets Revenge
August 26, 2014
Abby swaps Chloe and Christi for the Select Team's Jade and Loree in a battle between the Elite and Select Teams; the teams are anxious to impress Abby; Jeanette and Ava are thrilled to compete in a solo against Maddie.
111
26
No More Crybabies
September 2, 2014
The team's three youngest members compete for a solo at Nationals; Abby concocts a secret plan to try and secure a win, but winds up causing a fight between the mothers.
112
27
The Understudies
September 9, 2014
Abby assigns Chloe and Kendall to be Maddie's understudies for the week; Holly uses a board to track Abby's favoritism toward Maddie; Cathy brings Gino back to the Candy Apples in hopes of scoring a win.
113
28
Another One Bites the Dust
September 16, 2014
The dancers try to impress Abby in the last competition before Nationals; Tracey's dream of getting her daughter to join the Elite team is threatened; Cathy crashes the competition.
114
29
45 Second Solos
September 23, 2014
The theme of Abby's Annual Dance Concert is an emotional tribute to her mother; Abby gives each of the girls 45 seconds to prove that they deserve a solo; Abby replaces Chloe with Kamryn.
115
30
Hollywood Here We Come, Part 1
September 30, 2014
Abby makes an announcement while the ALDC is in Los Angeles to compete at Nationals; Jeanette vows revenge against Abby; Cathy challenges the ALDC to a dance off; Abby's moves steal the show.
116
31
Hollywood Here We Come, Part 2
October 7, 2014
TBA
117
32
Reunion
October 14, 2014
TBA
See Also
Sources
Current Online Viewing
Viewers currently may watch full episodes of Dance Moms for free (with commercials) at links to Lifetime's official site, as follows:

Watch all full episodes online of Season 1 of Dance Moms  (last checked June 19, 2013)
Watch 14 of first 15 full episodes online of Season 2 of Dance Moms  (last checked June 19, 2013)
Watch previous Season 3 episode online  (last checked June 19, 2013)
References