Topless Showgirls
Comments

40
1,242pages on
this wiki
"Topless Showgirls" is the ninth episode of season two of Dance Moms. It first aired on March 6, 2012, but will not have reruns aired on Lifetime.[2]
Synopsis
The Dance Moms think Abby has pushed the envelope too far when she creates a dance number where the girls are made to appear nude, but they are obviously wearing clothes when sitting up close. Cathy offers Chloe a chance to be in a commercial for her husband's beef jerky business, which Christi accepts.
Competition Attended
Fire and Ice Elite in Pittsburgh, Pennsylvania sometime in mid or late January of 2012.
Weekly Dances
Dialogue
Mackenzie: I don't want to be naked onstage!
Mackenzie: I can fit this on my American Doll.
Chloe: My favorite part of The Raven dance is when I start fighting. The music gets so intense and I go like hur!
Picture Gallery
To view the gallery for Topless Showgirls, click here.
Trivia
Pyramid:

Maddie
Nia, Chloe
Mackenzie, Brooke, Paige

The same rhinestone-studded bras were later used again for "Nip Tuck" in the episode Waiting for Joffrey, with little notice.
In the next episode's pyramid, Abby says Brooke won the whole 13-15 age division.[3]
This episode will not be on TV again due to negative feedback from viewers about the nature of the episode.[2]
This episode is not available online (excluding by possible copyright infringers such as Project Free TV or 1channel.ch etc.); nor is it on the Dance Moms: Season 2, Volume 1 DVD.[2]
This episode and the preceding one (The Runaway Mom) were both "Fire and Ice" competitions in Pittsburgh, and were seemingly filmed with only a single weekend elapsing. Available time for creating these two episodes would be further reduced by promoting the premier of second season broadcasts, including an appearance and performance on the Anderson Cooper talkshow on January 9th (see trivia for Bullets and Ballet.) A breakdown on when surrounding episodes were filmed runs as follows:
Video Gallery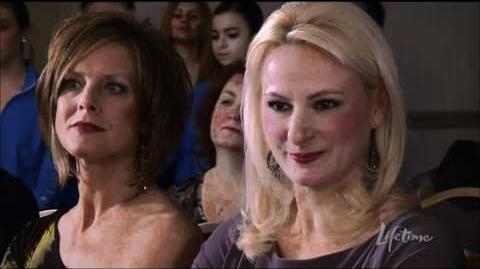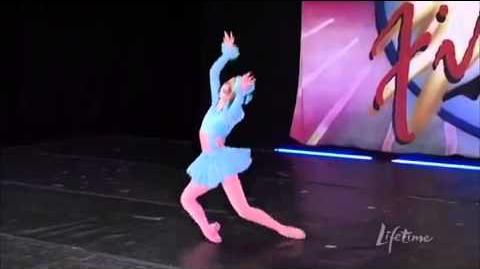 References