Hi, welcome to Dance Moms Wiki! Thanks for your edit to the Chloe Lukasiak page.
Please leave a message on my talk page if I can help with anything! -- Cedalton1024 (Talk) 21:18, March 5, 2012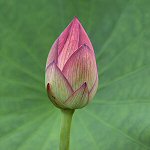 derp derp derp derp derp derp derp derp herp derp derpderp derpderp derp derp derp derp derp derp derp

Please I didn't write any of that i wasn't able to go on the computer for the last few days and i couldn't have done anything like that because i was ON A FEILD TRIP AT SCHOOL!!!!!!
69.209.226.62 22:56, March 29, 2012 (UTC)
and please don't tell me to be rude you are the one hating on me
Hey if your still active or can respond to this, could I be added as an Admin? Since most of the admins are inactive I think it's best if there is another admin around. I'm an experinced admin on other wikis so I konw the ropes and I was thinking of some fun events for the wiki to.